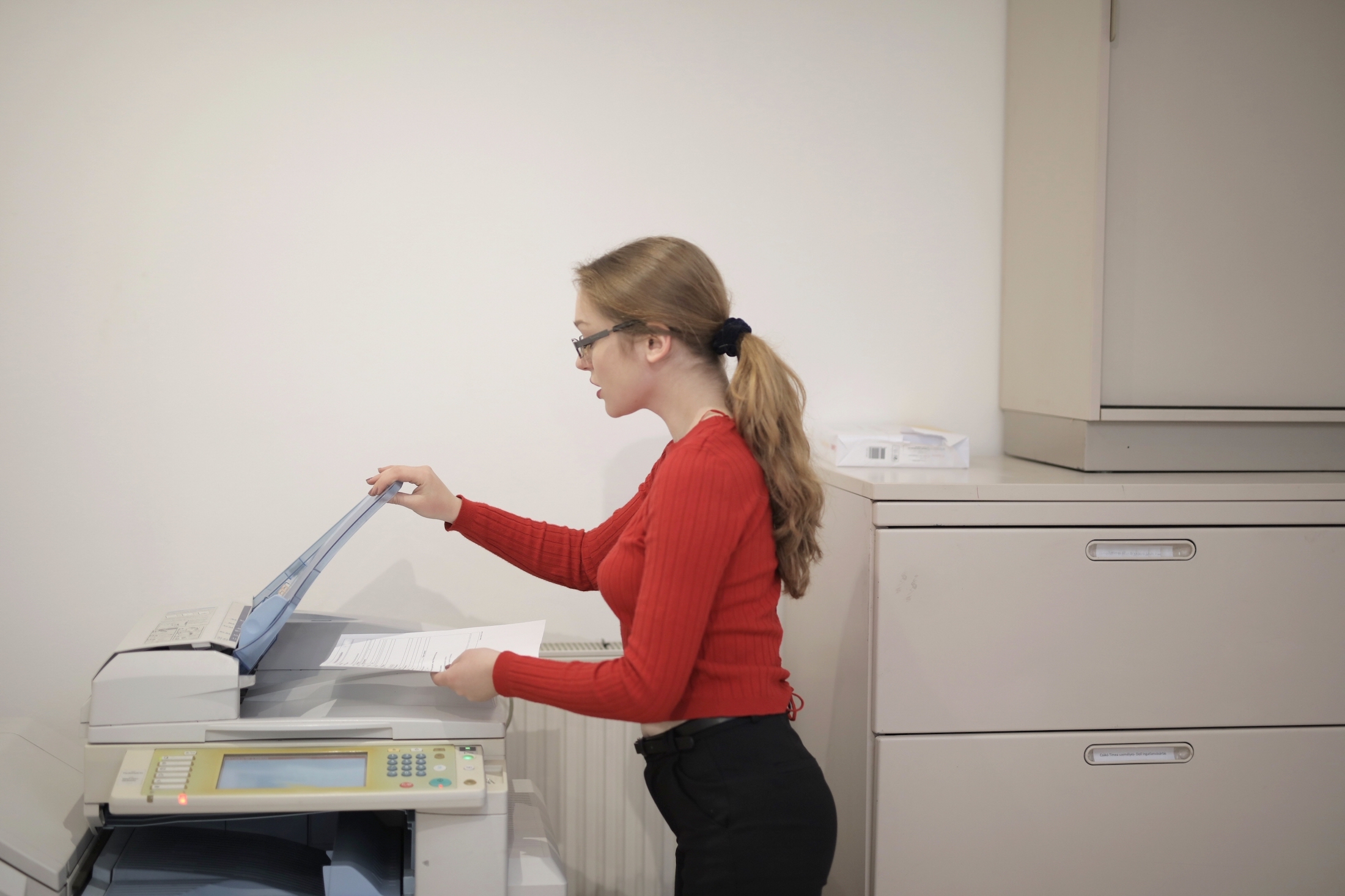 Whether you've purchased a printer or you're leasing a photocopier, the secret to getting the most value from your office equipment is maintenance. Maintenance keeps your vital equipment running smoothly, working as expected, and producing quality documents that meet the needs of your business. 
But let's be honest. Very few organisations have the time to dedicate to regular checkups. That's why so many are entering into maintenance and service agreements with professionals like V-Technical. 
But what actually happens during an equipment service and maintenance visit? Let's take a look…
A qualified engineer will introduce themselves and explain the purpose of their visit.

The engineer will share details of a tailored checklist and service plan for your organisation.

All relevant office equipment will be visually inspected to identify any obvious issues

Where photocopier leasing is concerned, glass will be cleaned to reduce flaws on copies.

Internal elements will be cleaned and wiped to remove any debris or dust buildup.

Ink cartridges, toners, and printing heads will be inspected and cleaned if necessary.

Paper choice will be examined to ensure the correct weights of paper are being used.

The engineer will produce test prints and copies to ensure optimal operation and quality.

Further optimisations will be carried out until print quality is to an expected standard.

Finally, a record of the visit will be made to note any repairs or potential future problems.
However, there is one additional role for a professional service engineer. That's to ensure that the office equipment being used is continuing to meet the evolving requirements of the organisation. 
Perhaps a printer was purchased when a business was much smaller. Or maybe a photocopier was leased prior to a change in customer behaviour that increased demand. Engineers can help businesses to recognise when it's time for change, and help them identify more suitable options. 
Maintenance: it's not just routine
Some service and maintenance agreements – like the ones we offer here at V-Technical – are anything but routine. Along with regular checkups, we also offer callouts, performing essential repair services should things go wrong. These visits will be a little different. In this instance, engineers will focus on a specific piece of equipment, performing crucial troubleshooting activities to get it back in action. 
As experts in printer repair in Kent and beyond, this is our area of expertise. If things aren't running right, we make it our mission to find out why, rectify the problem, and reduce our clients' downtime. 
Why opt for a maintenance package?
Today's office equipment is smarter and more advanced than ever. But even the best technologies can – and do – go wrong. That's unavoidable. However, the frequency with which things go wrong can be greatly reduced through preventative maintenance. Preventative maintenance catches minor issues before they become major blockers, helping to keep your operations running efficiently. 
For more information about our service and maintenance packages for printers and photocopiers, contact us. Call V-Technical on  01227 200581, or send an email to info@v-technical.co.uk.