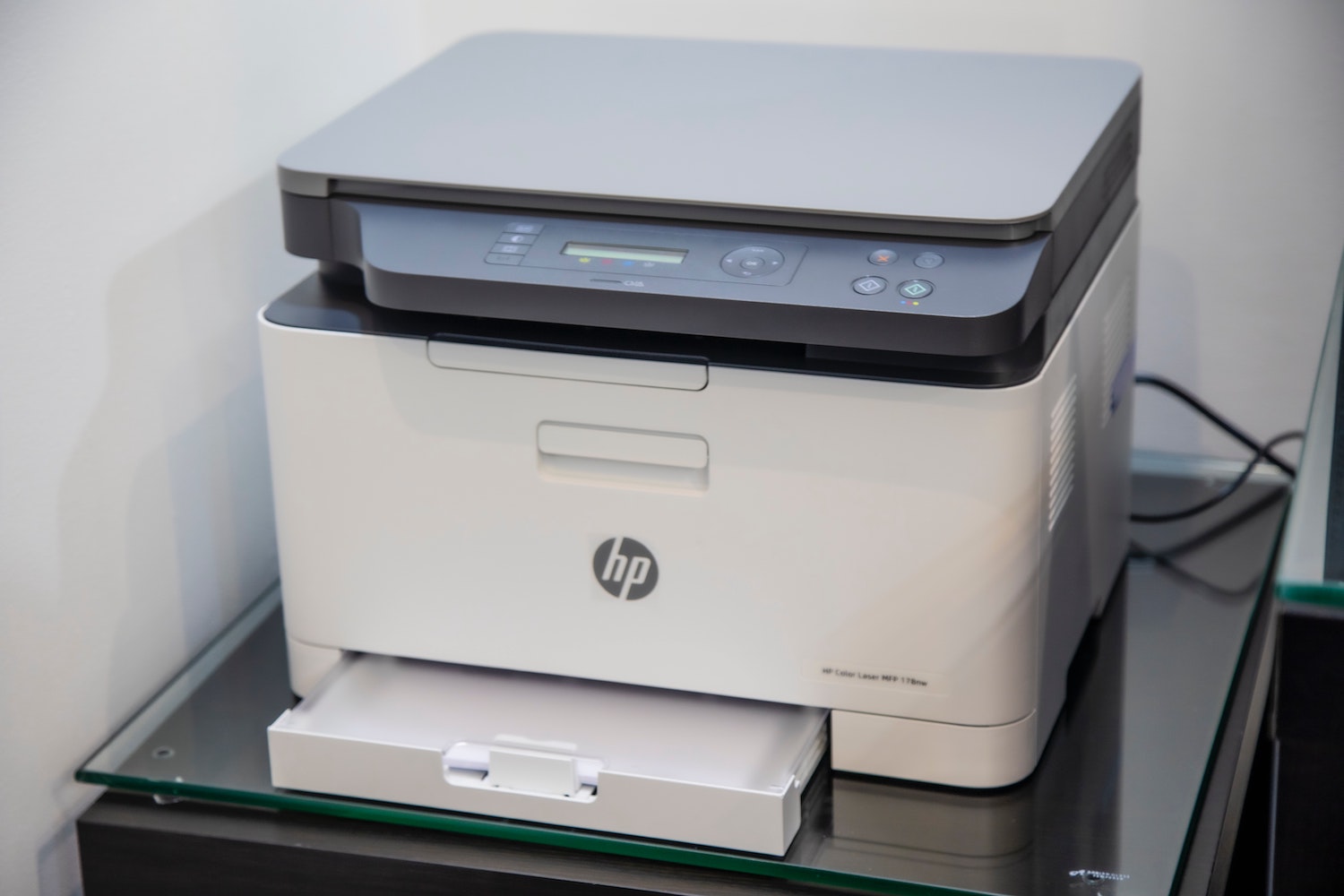 If you need to buy a printer for your business, you probably have a pretty good idea of what you're looking for. For example, you already know whether you need a cheap-and-cheerful inkjet or a high output laser. You'll also know whether you'll be printing primarily in black and white, or whether you could do with a colour printing option. Here are some things you may not have thought of:
Size and Space
We normally wouldn't make too much of a song and dance about size and space. But with remote working quickly becoming the norm, it's important to address this consideration for those looking to create practical home offices. Printers come in all sorts of shapes and sizes, from compact lasers for small spaces, all the way to huge, smart-enabled options. There are also portable options for printing on the go.
Features and Functions
What do you need your printer for? Printing, of course. But today's printers are capable of much more. So, for example, if you're not quite ready to make a decision on photocopier leasing, you could choose a printer with a scan and copy option. This can bridge the gap in the meantime. Some printers can also email or fax documents directly. Unfortunately, they haven't yet invented printers that fold laundry…
Duty Cycle
The duty cycle is the estimated output per month that a printer can produce without too much stress or pressure. It can range from around 18,000 pages per month for basic home printers, to over 300,000 per month for dedicated office equipment. Inkjets naturally have a lower duty cycle, on average, than their laser counterparts. We recommend overestimating your needs to leave a bit of wiggle room.
Resolution
Resolution refers to the quality of the printed material. So, if you're planning to only print internal text documents that don't need to be super sharp, anything from a 600 dpi upwards will probably tick your boxes. For customer-facing materials or images, a higher 2400 to 4800 dpi would produce higher quality prints. And if you're just planning to print receipts, the 203 dpi of a mini portable printer often does the job just fine.
Energy Efficiency
You might think that energy efficiency isn't all that important in the grand scheme of things. Especially compared to aspects such as function and resolution. But the energy efficiency of your printer can have a big impact on how much it costs to run the equipment, so it's well worth thinking about. We recommend looking for products approved by recognised schemes, like EPEAT.
The most important consideration of all…?
There's one final aspect that many people don't think about when choosing a printer: maintenance. At the end of the day, it really doesn't matter what type of printer you choose if that printer doesn't work!
At V-Technical, we believe that choosing a great printer means choosing an equally great maintenance partner. One who's there to minimise the risk of problems, and quickly address issues if they do occur. Our local team offers expert printer repair in Kent and surrounding areas, helping to ensure that your office equipment keeps running smoothly. It should do exactly what you need it to, when you need it to. Contact us today for more information.