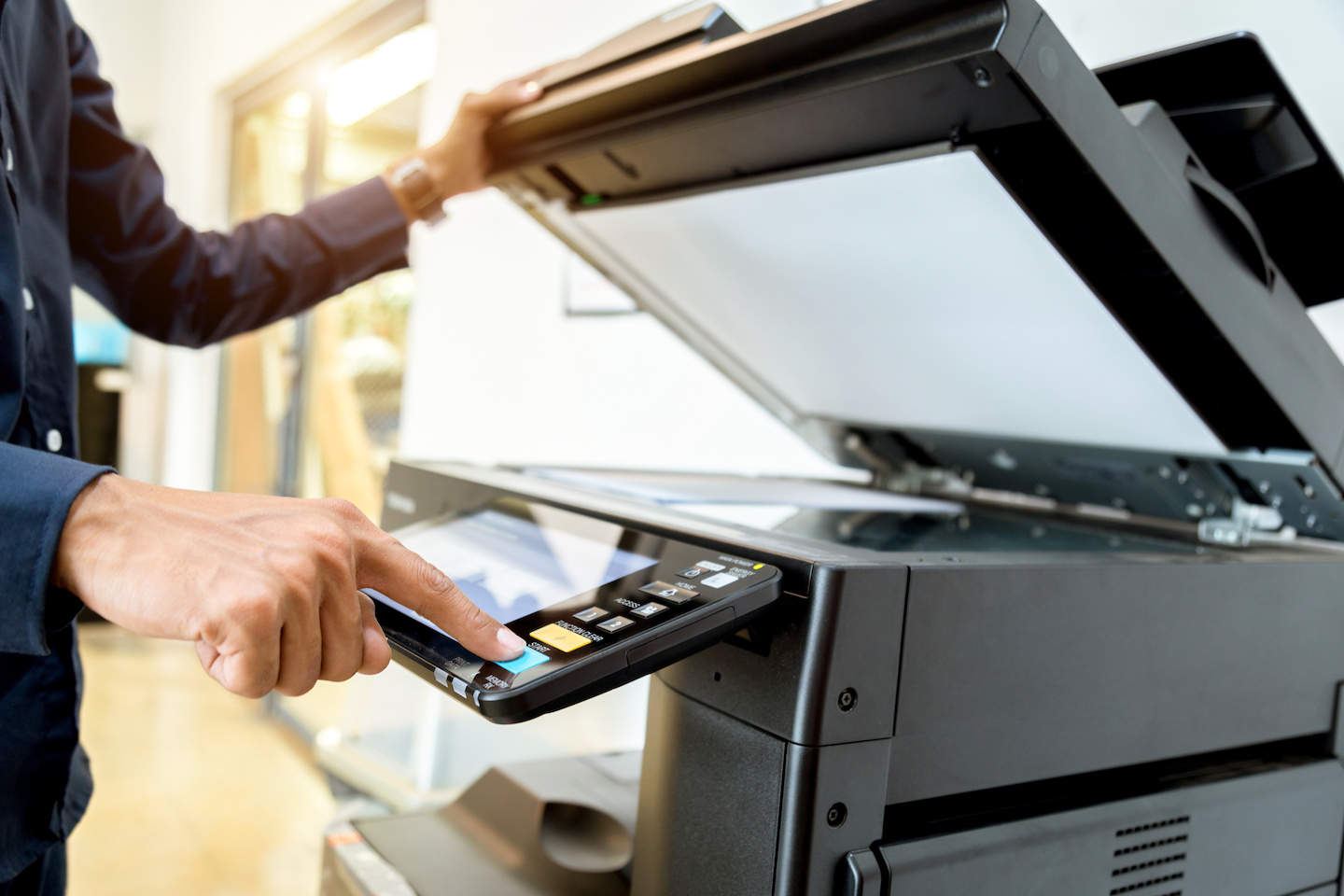 Whether you're managing an office, a school, or any other type of workplace, it's important that you have access to a photocopier you can rely on, right? Of course it is. It's also important to have access to equipment that can handle your workload and demands – no matter how heavy these demands are. 
Unfortunately, many people often find that the makes and models that tick all the boxes don't always come with a price tag that fits their budget. When this happens, there are two options:
Select a more basic model than the one you really need. This is great for keeping the purchase within your budget, but if a photocopier doesn't meet your requirements, it's not bringing you much value.

Choose a refurbished photocopier that does everything you need, for a price you can afford. Refurbished office equipment can give you access to more features and functions, at a lower cost.
But what exactly is a refurbished photocopier?
What does 'refurbished' mean in terms of photocopiers?
The word 'refurbished' means renovated or revamped, and that's exactly what a refurbished photocopier is; it's a used, pre-loved model that's been reconditioned to make it almost as good as new. 
When an organisation decides to upgrade their office equipment, or their photocopier leasing contract comes to an end, we have a number of used devices that still have a lot of life left in them. In many cases, the technology is very recent, and the photocopier still works to a very high standard.
Usually, the photocopier itself is in excellent condition, but some of the internal components have started to deteriorate through everyday usage. We carefully inspect every model for wear and tear. We replace the worn parts, and fix any damage to breathe new life into these used makes and models. 
At V Technical, we're really passionate about printer repair in Kent, and keeping printers working optimally for local businesses. And we feel exactly the same about photocopiers. We're proactive in photocopier repair and maintenance to keep the equipment working well for longer. We've got a huge choice of high quality, refurbished machines, including Ricoh and Konica Minolta. 
Who should consider a refurbished copier?
Businesses with high photocopying needs who don't want to pay out for a brand new model can really benefit from choosing a refurbished machine. And smaller organisations can find the value in 'like new' options, too.  Perhaps you only have low copying needs that don't warrant expensive equipment, and you simply want one that 'does the job'? Refurbished is the obvious choice. 
It doesn't matter whether you're looking to buy a photocopier, or you'd rather lease one. It's always worth considering a refurbished copier, as it'll help you save significant money over a brand new one. 
Check out our website to learn more about refurbished office equipment, or browse our current selection of refurbished photocopiers. We've hand-restored these machines to ensure maximum performance. 
---
A 'thank you' from V Technical
"We want to use this as an opportunity to thank each and every business that chooses to give a good home to a refurbished machine. At V Technical, sustainability is at the heart of everything we do, and we're grateful to our customers for helping us reduce waste and support local recycling initiatives."