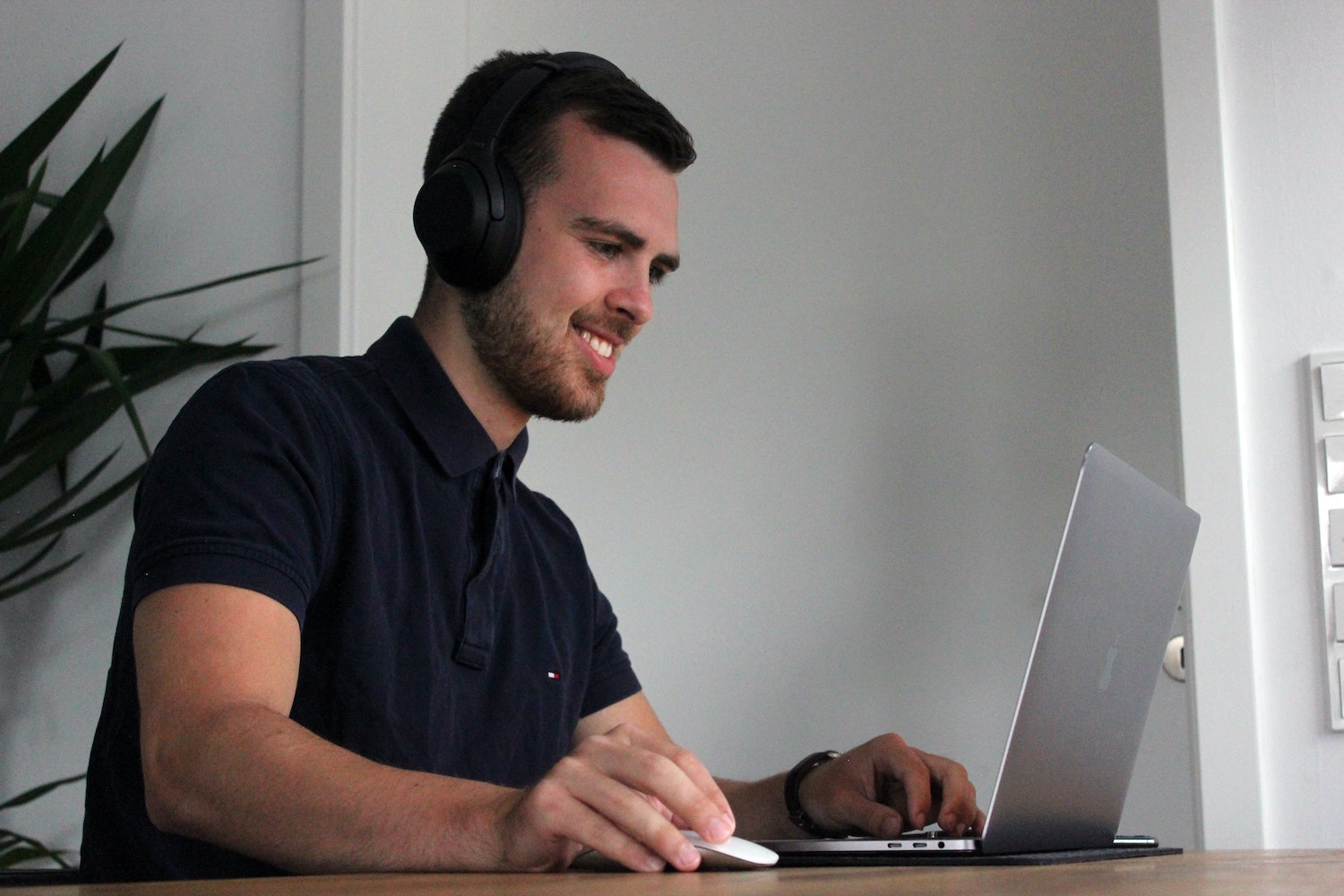 When lockdown was first announced in March last year, we all entered into 'emergency response' mode. We made rapid changes – pretty much overnight – that enabled us to work from home. And even though we may not have been working in the most comfortable of ways, we were at least working productively. 
Now, things are changing. Reports suggest that most UK businesses are planning to keep remote working arrangements in place permanently. It's time to shift from an 'emergency response' mindset into a more sustainable one, making changes to enable us to work productively and comfortably. 
With that in mind, here are some simple yet effective tips for working more comfortably from home.
1. Rethink your seating setup
Hands up if you're guilty of working from the sofa. You're not alone! Research suggests that nearly three-quarters of us have worked from the couch during the past year. And that's not all. More than half of us have worked from bed, 39% of us from the floor, 25% from a bean bag and, somewhat worryingly, 35% have been brave enough to admit they've worked from the loo! If you've been feeling a few more aches and pains lately, it could be that you need to adopt new ergonomic habits and sit in a better position. 
2. Try to avoid long phone calls
Communication plays a huge role in the success of remote working. But there are two big problems with long phone calls. The first is that you're likely to cradle the phone between your ear and shoulder, which can cause neck pain. The second is that you could be sitting still for long periods, which isn't good for comfort. Try to avoid very long calls where possible, and look into alternatives. For example, photocopier leasing can allow you to scan documents and send them via email, rather than discussing them over the phone. 
3. Redesign your workspace
Probably one of the easiest ways to work more comfortably from home is to redesign your working environment to make it a comfortable space for you. 'Comfortable' will mean different things to different people. For some, it may mean bringing in lots of natural light and having a bright, airy room. For others, it might mean adding in decorative items like plants or soft furnishings. There are no rules. All that matters is that you create a space you feel comfortable spending time in, and happy working in. 
4. Reduce stress
It's difficult to work comfortably if you're constantly worrying about things or feeling stressed or anxious. Try to identify these things, and take action. Is noise bothering you? Why not pick up some noise-cancelling headphones? Worried the equipment in your Canterbury home office will stop working and cause downtime? Be proactive and look up services for printer repair in Kent! Feeling like you're overworking yourself? Set timers to ensure you're taking regular breaks and giving yourself balance. 
5. Stretch your legs
In the office, people are less likely to stay at their desks too long. Whether it's moving into the conference room for a meeting, getting up to make the tea, or going to chat with a colleague, we move more than we think. At home? Not so much. Sitting still for too long can make your body achy and uncomfortable, so be sure to stretch your legs when you can. Consider putting your office equipment in a different room if possible, or pouring only small drinks to increase kitchen visits. Anything to keep you moving regularly. 
Preparing for the new normal
At V Technical, we know that adapting to the new normal can be challenging. But we're here to help make the transition easier. We can supply you and your team with the office equipment you need, as well as essential support services and expert advice. We'll help to take the stress out of the remote revolution.