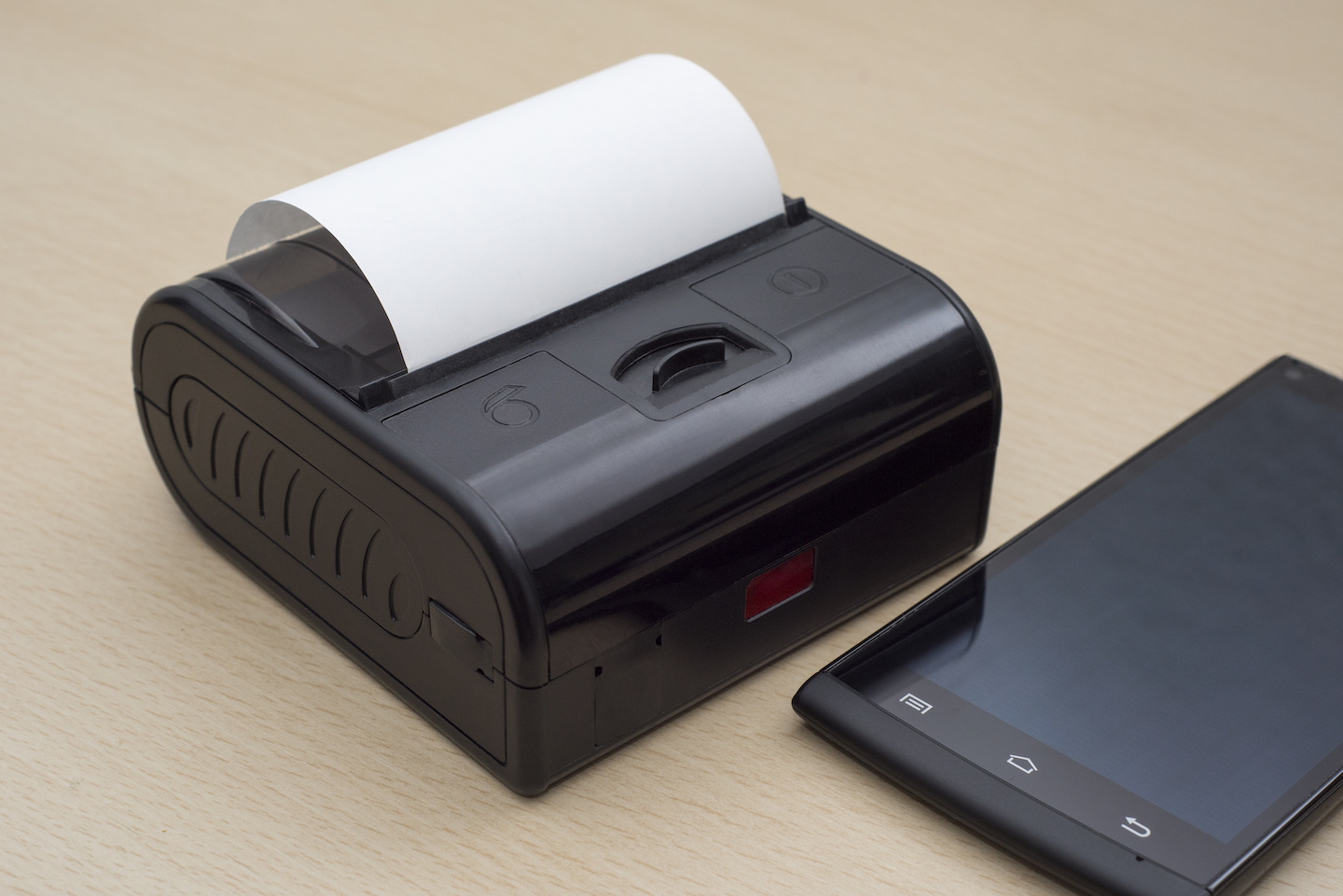 We don't need to tell you about the devastating effect that the COVID-19 pandemic has had on businesses across pretty much every industry. It's clear that the retail sector has been among the hardest hit, with many stores classed as 'non-essential' being forced to close under lockdown orders.
But now, we're heading into the new normal, and businesses are looking for ways to regain positions of strength. 
The importance of technology
Different forms of office equipment are rapidly emerging as potential superstars in the new normal. When it comes to schools, for example, photocopier leasing is becoming a necessity. Photocopiers for schools are helping teachers to improve communications with parents, and create home learning packs during periods of mandatory isolation. 
But for retail, what technologies should we be looking at? One answer is the mobile thermal printer. 
Adapting to shifting behaviours
Although shoppers are gradually heading back to brick and mortar stores, shopping behaviours aren't the same as they were in the pre-COVID world. Leisurely browsing has been replaced with a focus on speed, with many people keen to get in and out in the shortest time possible. They're shopping with purpose. 
There are a couple of reasons for that. Firstly, stores weren't designed or built with social distancing in mind. In busy stores especially, it can be challenging for shoppers to keep their distance. To minimise their risk they're naturally looking to get back into the open air as quickly as they can. Secondly, while the mask mandate is easing, many shoppers still prefer to wear face coverings for protection, even though they're keen to remove them as soon as they can (especially glasses wearers who fog up!).
Ultimately, today's shoppers are looking for speedy in-store experiences. And so, for retail success in the new normal, businesses should be looking into optimising the buyer journey for speed. Queue-busting technologies can reduce areas of crowding and get shoppers through checkouts more quickly. 
The role of portable printers
When you buy printer devices that are portable and can easily be carried by hand around the store, eradicating queues is easily achievable. These small, handheld printers connect to existing EPOS systems via Bluetooth, wireless, or USB. This makes it possible to complete a transaction and print a physical receipt anywhere in the store. Sales staff can approach shoppers who are ready to check out no matter where they are. This helps to enable social distancing, and effectively shortens the buyer journey by minimising waiting times. 
Here are our top tips on what to look for when adopting a portable approach:
Impressive print speeds that will get your foot traffic out of the door faster

'Plug and play' technology that comes with absolutely zero setup time

Affordable printer repair in Kent to ensure a rapid response if you need assistance
Ready to adapt your sales approach to meet the needs of your customers in the post-pandemic retail landscape? Check out our portable printers, or get in touch for more help and guidance.