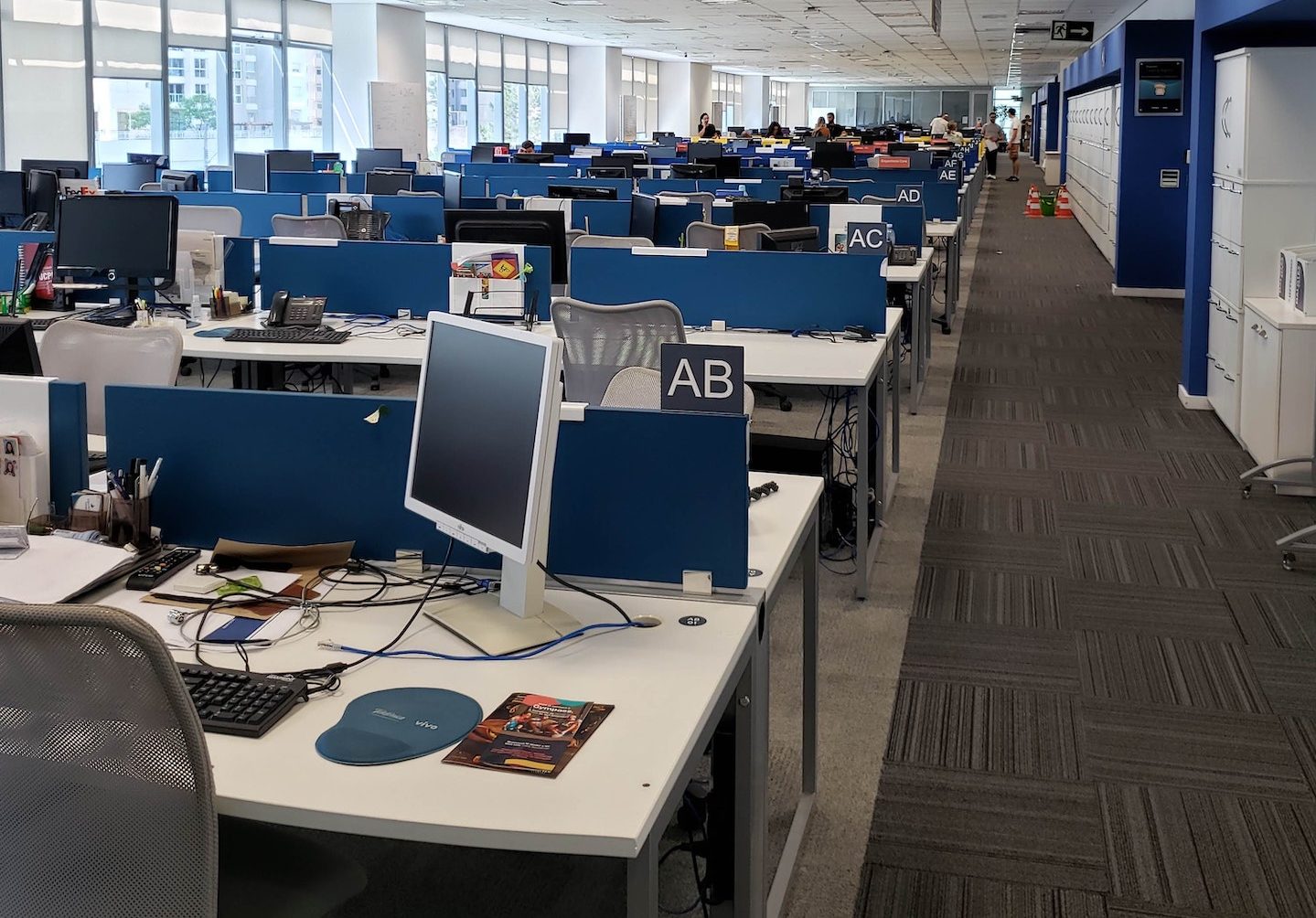 We're all looking forward to getting back to a bit more normality, and for many of us, that'll mean heading back to work. However, to ensure it all goes smoothly, there are some important things to think about.
New challenges
One of the biggest challenges of returning to the office when restrictions are lifted is likely to be ensuring that everyone has the support they need to make the transition. Many employees have been at home – at least part-time – for months, and being back in an office environment can take some getting used to.
Your workforce is going to need support as they navigate the 'new normal'. This includes support not only from managers and the business, but also from the office technologies that are used regularly.
Heading back to the office and finding that your office equipment is refusing to cooperate is the last thing you need. You can't afford to be spending your time urgently looking up photocopier repair techniques when you find that things aren't working as they should. Now is the time to take a more proactive approach, ensuring your critical office equipment is in working order ready for the big return.
 At V-Technical, we're proud to offer a full and comprehensive equipment maintenance service. This will ensure that your essential printers and photocopiers are ready to get back to work, whenever you are.
The Benefits of Printer Servicing
 Many organisations have been relying on printer and photocopying servicing for years. The benefits of a maintenance service are even more apparent right now, as businesses prepare to get back to normal. Our equipment maintenance service for copiers and printers brings multiple benefits, such as:
Peace of Mind
Heading back to the office can mean that you're faced with a little more uncertainty as you navigate the challenging transition period. Equipment servicing gives you one less thing to worry about, with peace of mind that your office technology is in excellent hands.
Reduced Downtime
Moving from a remote working environment back to the office can be disruptive, and productivity levels may fluctuate during this time. You can reduce the risk of productivity levels dropping by minimising potential time sinks, such as uncooperative printers.
Issue Resolution
Sometimes, office equipment can develop small, almost unnoticeable issues that become bigger and more disruptive over time. Servicing can diagnose these tiny issues. As leading providers of printer repair in Kent, we can resolve issues before you even notice them.
Equipment provision
A service may find that some of your older equipment may not be up to the task of supporting your workforce. If this happens, we can help to identify the best printer and photocopier leasing deals for you, giving you exactly what you need.
It's Good to be Prepared
Lockdown showed that many businesses were largely unprepared for the transition to remote working. Today, as restrictions begin to ease, one of the biggest worries is that these businesses are also unprepared to transition back to the office. There are a number of things that need to be arranged to make this transition successful. At V-Technical, we're here to handle one of the most critical aspects. Get in touch with us today to schedule your equipment maintenance service at a time to suit you.