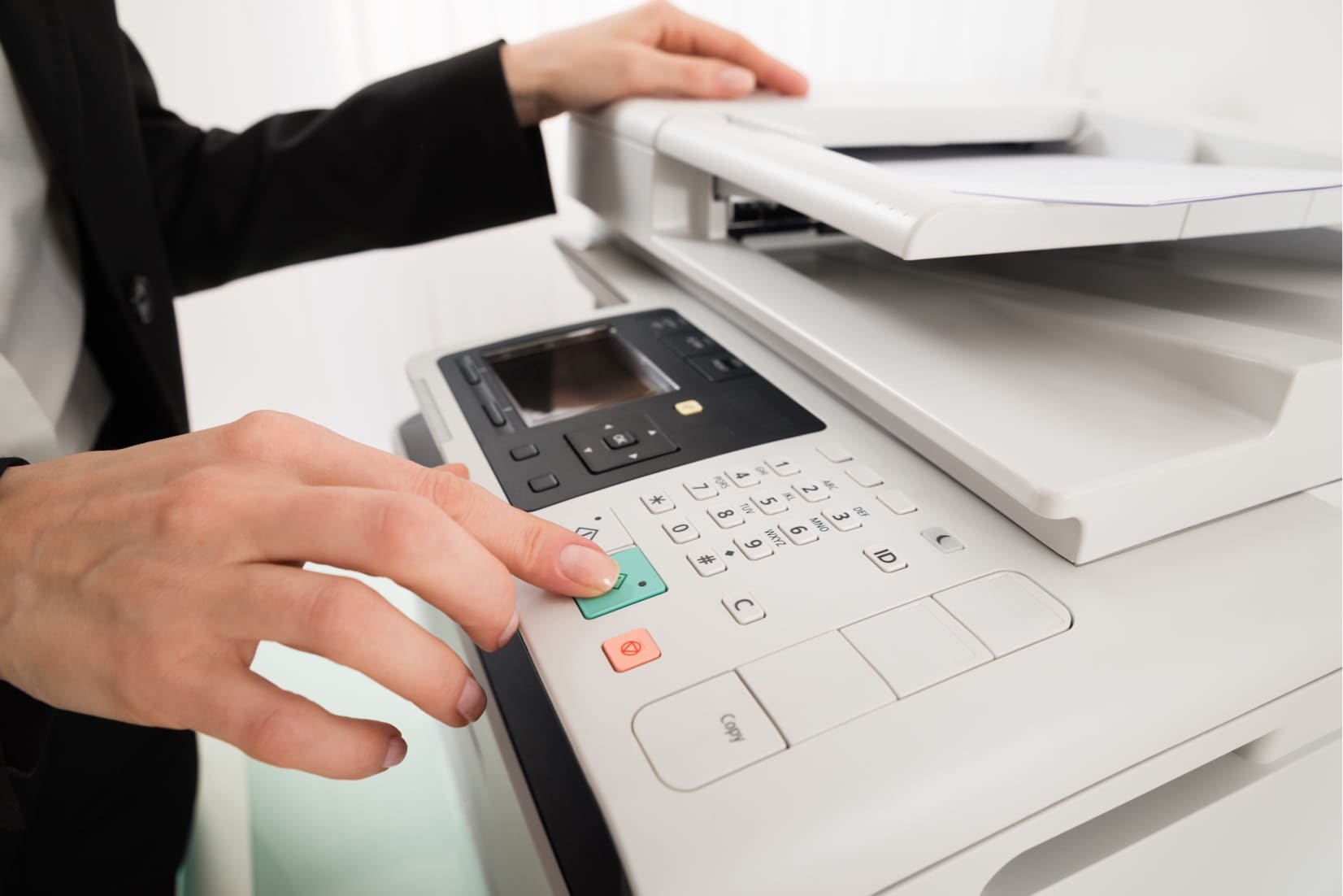 At V-Technical, we offer both long and short term photocopier leasing for businesses. But what's best?
Leasing office equipment is one of the best decisions an organisation can make. Perhaps you're not 100% sure that you require a copier or printer long term. Maybe you don't have the available budget to buy a printer or photocopier immediately. Either way, leasing can be a very affordable, justifiable business decision. 
The benefits of leasing over buying include…
Gaining access to state-of-the-art office equipment, without the initial upfront cost

Peace of mind that, should something go wrong, repair is covered in your contract

Flexibility to update or

change your model

once your contract comes to an end

Accurate prediction of office equipment costs during the leasing period
However, there are two types of leasing you'll need to choose from: short term and long term leasing.
Short term leasing means that you'll enter into a short term contract with your provider. You may only have access to the photocopier or printer for a few months before you're required to return it.
Long term leasing means that you'll enter into a long term contract with your provider. You will be required to continue paying a monthly fee for the duration of the lease, which could be 12 months+. 
So…which is best?
The truth is that there's really no right or wrong answer. Different contracts suit different situations.
The case for short term leasing
A short term contract is the most flexible option, and means that you'll be able to switch to a new contract – and a new photocopier or printer – after just a few months. Short term contracts are, in most cases, slightly more expensive than their long term counterparts because you're not tied in for long. 
However, despite the slightly higher cost, many businesses do opt for short term contracts for a number of reasons. One reason is that a business isn't quite sure what they require. You may be looking to test different types of office equipment before making a decision to purchase, or move to a long term lease. 
Another reason that businesses enter into short term leases is to temporarily enhance printing or copying capacity to meet the specific needs of a project. For example, if you win a tender for creating a new colour brochure, but don't usually have a need for a colour printer, a short term lease is perfect. 
The case for long term leasing
A long term lease is less flexible than a short term contract. It means you won't be able to switch to a new contract – or a new copier or printer – during your contract without paying a fee. However, they are very affordable, and many organisations find that long term contracts work out better for them. 
One reason why some businesses prefer long term contracts is that they know they have exactly what they need to handle critical aspects of operation. These might include printing invoices, producing documents, and creating orders. With a long term contract, you'll have state-of-the-art equipment that you may not have wanted to buy outright. 
Another reason is that a long term contract means that businesses don't need to think about their office equipment for years. They know it's available when they need it and, perhaps even more importantly, that it's supported. The last thing you need when you're busy is to be searching for printer repair in Kent!
Choose what's best for you
We have both short and long-term leases available, and all at great prices. Unsure what's best for you? Don't worry! We can assess your needs and recommend the most suitable machines and leasing options for your business, giving you complete peace of mind you're making the best decisions. Get in contact today for more information.